We've had a long spell with no puppies leaving me with time on my hands to write fiction. There are six books in my mystery series, "Murder at the Dog Show" available at http://www.amazon.com/.
Book One: Final Entry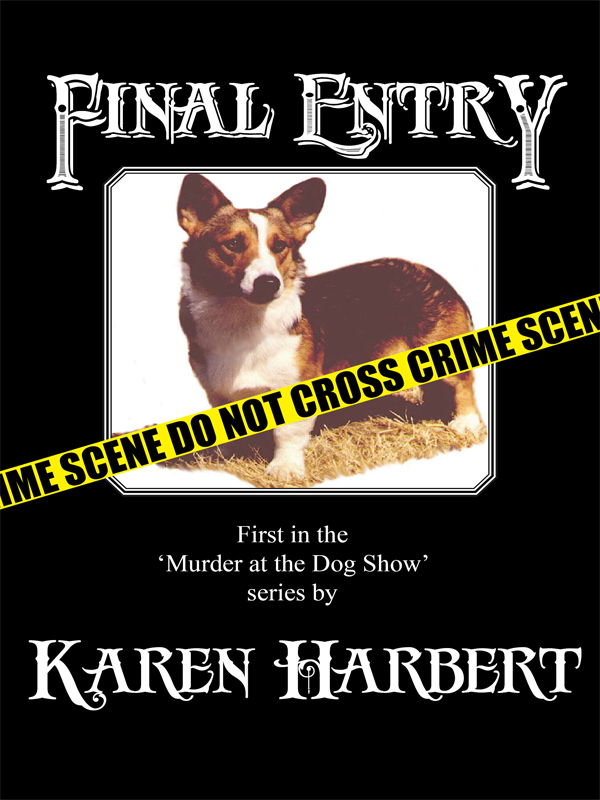 Jennifer Brooks normally leads a quiet life. A Mental Health Administrator during the week, a breeder and exhibitor of champion Cardigan Welsh Corgis on her own time, and member of the board of directors of her national club. Her quiet life is turned upside-down when the club treasurer dies in an accident and the husband asks Jen to take charge of their dogs and his wifeís records. She turns the treasury records over to another board member, but someone wants something else. First the treasurerís house is burgled, then Jenís. Thereís an attempted break-in at her office, followed by a series of disturbing phone calls.
Suddenly, the treasurerís death is being investigated as murder. The husband is a suspect, then suspicion falls on Jen herself.
Will Monty, her devoted champion stud dog, hold off the bad guy long enough for Jennifer to solve it?

Book Two: False Papers
Life is back to normal for Jennifer. Her romance is blossoming as is the show career of her champion stud dog and devoted companion Monty. Then a dog show judge is found murdered and the detective, once an adversary, now a friend, asks for her help figuring out a motive.
Before long another judge is found murdered, and suddenly itís important to figure out just who is killing off dog show judges, and why.
Through all this a fanatical widow keeps turning up like a bad penny with her disturbed child who canít be trusted around the dogs. When another judge is murdered Jen finds herself in danger. How will her champion stud dog Monty get her out of trouble this time?

Book Three: Death March
Jennifer has been saddled with a litter of puppies whose ownership is in question and the sire unknown. She turns for help to elderly friend Maud whose teenage great-niece wants to become a successful show dog handler.
Jen and Kent are going to Oregon for a dog show circuit that people call ďThe Oregon Death March.Ē Maud and Sabrina are also going. The name supposedly refers to the awful weather on the circuit, but things start happeningÖ.
Maud seems to be getting more and more confused. Kent has to fly back to Chicago leaving Jen with all the dogs and a rented motor home that breaks down at a dilapidated country store straight out of a Hitchcock movie. Maud disappears.
Jen, friend Sharon and Sabrina turn to new friend Inspector Alexander MacLeod of the RCMP who is also on the show circuit with a very funny-looking dog. When Kent returns they all put their heads together to figure out the strange happenings. Sabrina and the Junior Handlers think theyíve figured it out, which puts them in danger. Then Jen herself is in danger and once again itís Monty to the rescue.

Book Four: Brat Pack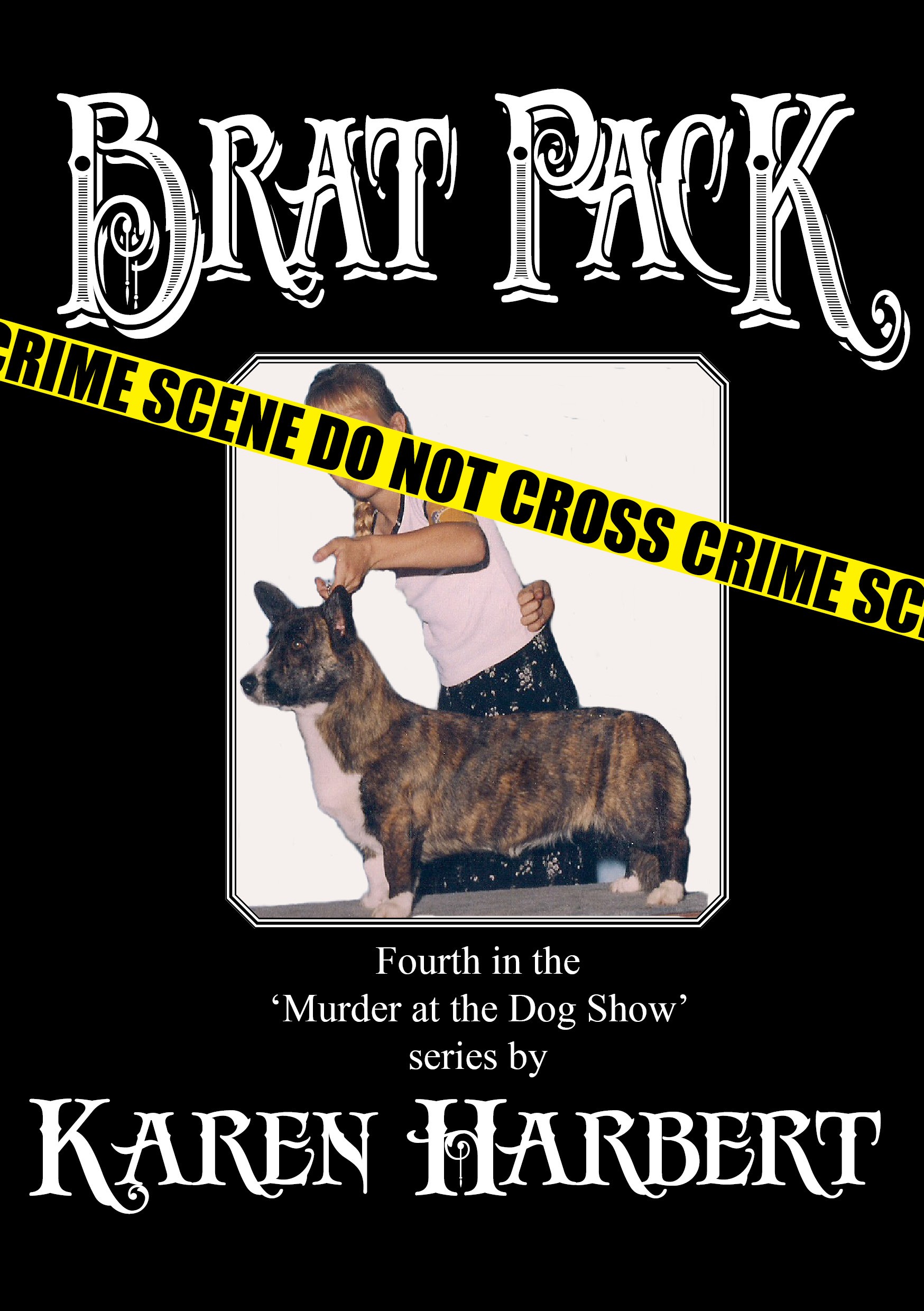 Jen and Sabrina are at a show when someone tries to molest a child in a dark, eerie building. A friend suggests the victim might be one of the Junior Handlers so they start observing the Juniors. As the months go on they realize that not only is there a pedophile preying on the Juniors, mysterious accidents are also happening to the kids.
Sabrina and one of the kids set an elaborate trap that backfires as Sabrina and Jennifer are held hostage. This time it's Monty and the Mountie to the rescue.
Book Five: Oh Canada
RCMP Inspector Alex MacLeod has invited Jennifer and friends to Canada for an idyllic vacation and an opportunity to win some Canadian championships. The dream vacation turns to nightmare when it's obvious someone is trying to kill someone in their party. Monty leads the Mounties to a dramatic rescue.
Book Six: Pupsicles
Someone is obsessed enough with getting the offspring of a great dog that he'll go to any length including murder to get his hands on them. Monty has the answer but he's locked in a crate leaving Jennifer's rescue to mere humans.